CampaignSuite Actie platform
Peer to peer fundraising
Organizations have the need to let their own supporters set up their own actions that contribute to raising funds for the organization.
This platform enables them to publicize their actions and track their progress through peer to peer fundraising.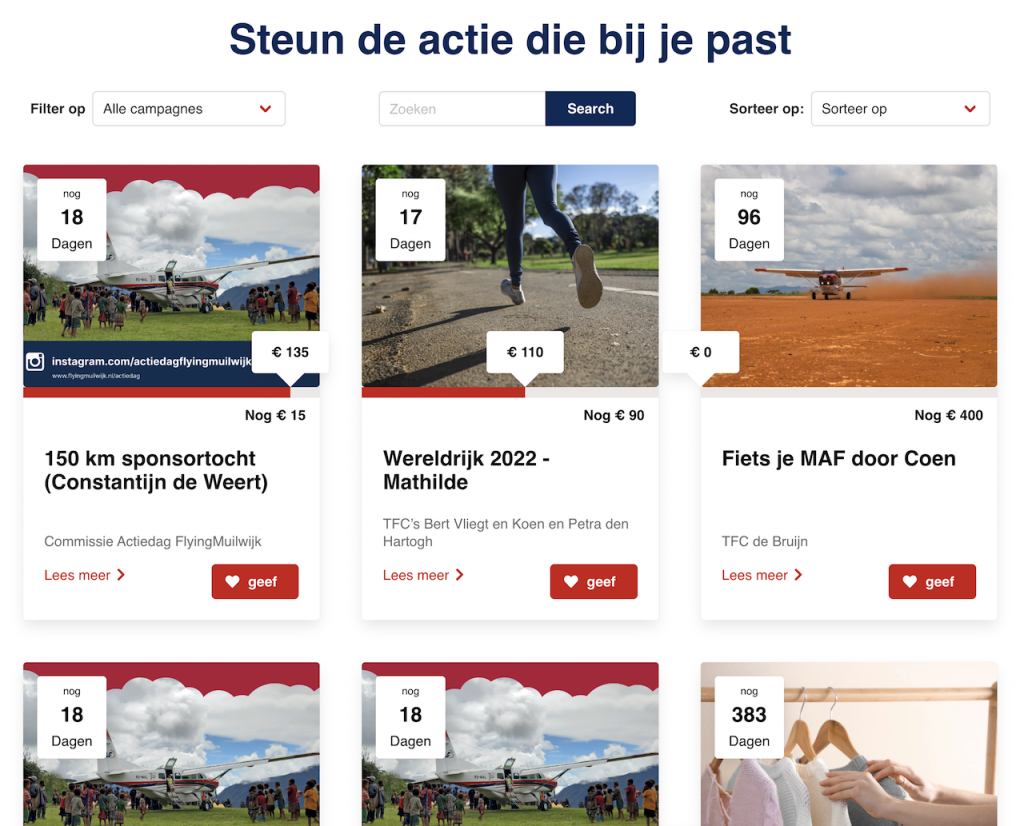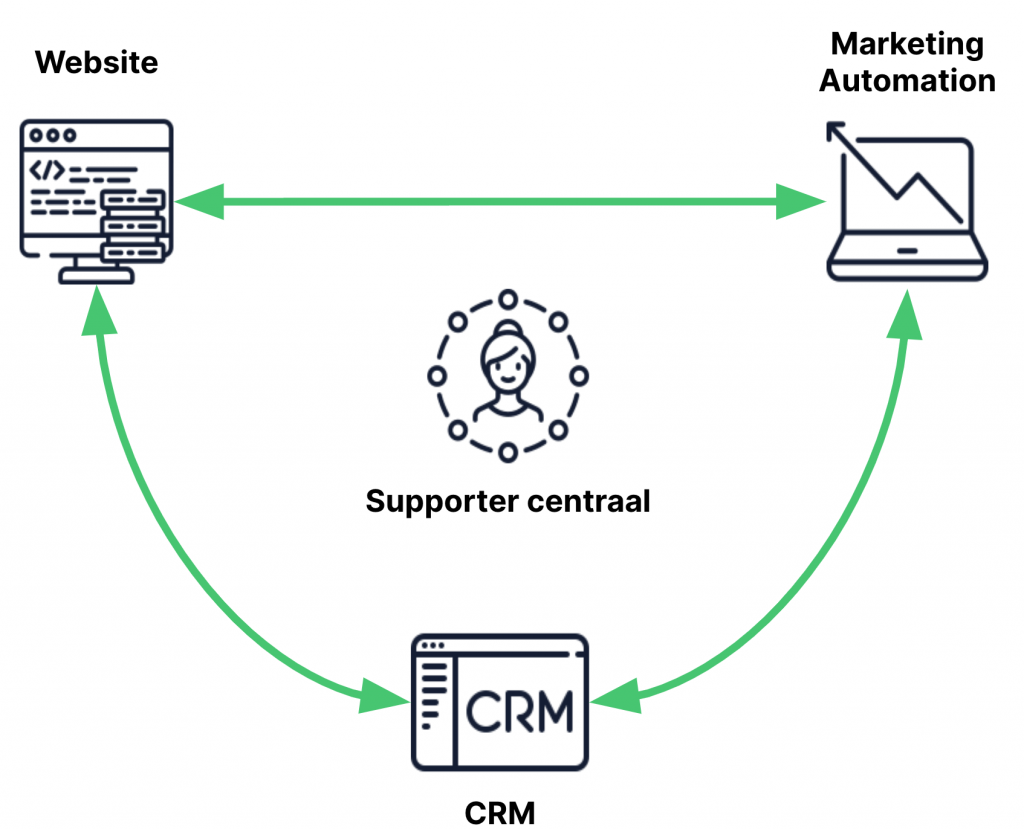 Integration with your landscape
The major advantage of the platform is that it is integrated into your own digital landscape and is part of it. This means that the platform can be managed through the CMS of your website and donations, created actions, are processed directly into the CRM system, such as Salesforce. It is also possible to link your Marketing Automation tool, so that journeys can be started to give activists the right experience.
Extensive integration with Salesforce and Dynamics
Synchronization of online & offline donations
Integration with the corporate website
Easy management of the peer-to-peer platform with its own WordPress CMS.
Goodbye manual import/export files
Of course, we are not the first peer-to-peer fundraising platform. There are many in all shapes and sizes. But a peer-to-peer platform that also directly links projects, campaigners, and donors with Salesforce is new, unique, and a huge time saver. No more CSV export files that need to be manually matched with the right project, or cross-checked against current donor lists. With CampaignSuite peer to peer fundraising, all of this happens automatically.
Among several clients, there was a wish
to have a peer to peer platform
Developed with the market

MAF (Mission Aviation Fellowship) and Compassion have recently been closely involved in the development of the CampaignSuite peer to peer Action Platform. MAF was the first client to use it substantially! Dozens of actions are already running and thousands of Euros have been donated to great actions by enthusiastic supporters of MAF.
Great integration with Salesforce
The platform offers great integration with Salesforce. All data, such as donations and created actions, are written away in Salesforce. The created Campaigns are read from Salesforce so campaigners can select the right campaigns for which they will perform an action. This integration eliminates the need for exports between tools and also makes the data immediately available.
Integration with website
It is possible to place elements of the action platform into the organization's website. This creates a good connection so that a visitor can switch seamlessly between platform and website. It is also possible to show an overview of actions of a certain campaign or the total donations of a certain campaign in the form of a progress meter.
This is what
impact makers say about us
""Thanks to the integration of the CampaignSuite action platform with Salesforce, the entire gift processing is automated. This saves us a lot of time! The subscription model of the action platform provides us with clarity and avoids surprises in additional costs afterwards. There is no mixed feeling when an action is successful and raises a lot of money."
Mark-Jan Bremmer
Head of Marketing and Fundraising
Fixed price, no fees over donation proceeds
The Action Platform is an optional extension of CampaignSuite. No unexpected costs and a fixed monthly price. And take full advantage of the growing possibilities.
With the Action Platform, no fees will be charged on incoming donations. All donations are 100% for the organization.
In full development
The CampaignSuite Action Platform is in ongoing development. Among other things, we are working on improved integrations, a new design, and easier management.